"here" .For older bento posts, just click on the monthly archives at the side bar.
Thursday, March 10, 2011
I got mail !!
I am no longer thrilled by fluffy mails, since my Ashley has long been toilet trained. But I strained my neck nowadays watching out for parcels of scrapbooking goodies from the postman. Well, technically, from the Pos Laju man, since all parcels are now channeled to them for delivery. I hardly blog about parcels, but this one is worthy of mention.
Firstly, this parcel arrived scarcely one week after I ordered it online! I ordered it on the 28th February and I actually received it on the 8th March, which was 2 days back!! Now is that fast or is that fast? I simply love ordering from this store, collage stuff! They are always so efficient and quick!!
Okay, second reason why this parcel is worthy of mention!! *drum roll please* These are the new stamps from Tim HOltz's CHA 2011 !!
I keep asking our local stores when they are going to come in and they said sometime in March. I supposed having waited for so many weeks since December, I can't wait out that one more month, so there my fingers goes on the keyboard *grin*.
Look at these beauties !!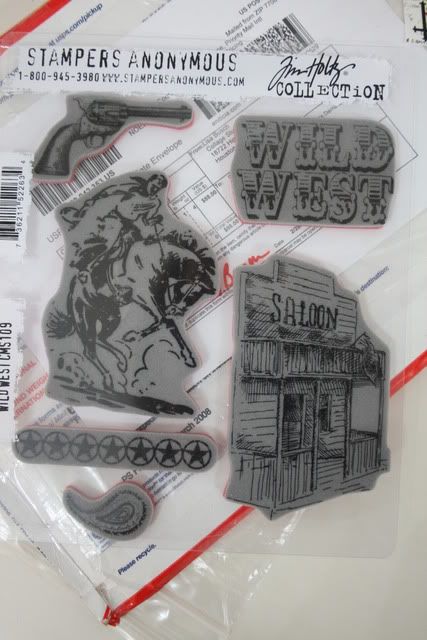 I really really like this one, The Wild wild west.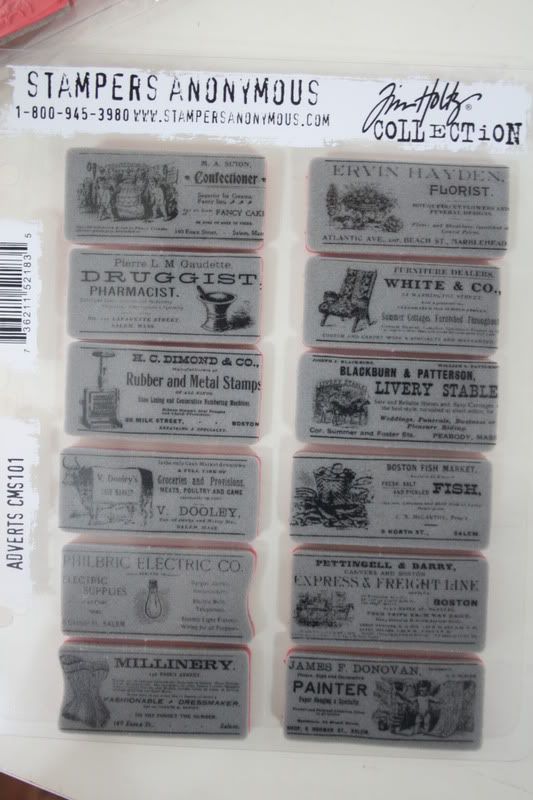 Adverts !!
And this one is my absolute favourites. Papillon! Lots of butterflies. My girls are going to love this stamp.
Curiosities. I think this one will work well with the scrapbook I am going to make of my mom and her journey in life with my dad.
Anyhow, this is basically just to share this fabulous site, www.collagestuff.com that has really good customer service and efficient and fast delivery. I am not affiliated to them in any way. Just sharing good stuffs. *grin*
Labels: scrapbooking

---